The Free Reading Program is a free to use, engaging and robust Kindergarten to Grade 6 online learning program. Its 266 learning units and over 3600 interactive learning activities with auditory, visual and tactile elements are designed to teach and instill confidence in young learners through a quiz and success-based approach.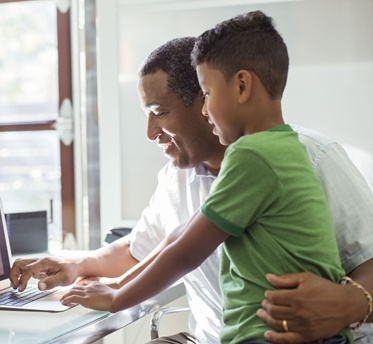 The curriculum was designed by literacy experts working with Essential Skills Software. The activities are based on leading educational research and the most thoroughly proven and effective teaching practices. This curriculum has been used in over 20,000 schools across North America and is now provided, for free, by Be Reading and the Education and Community Learning Centre through the Free Reading Program.
Today, the Free Reading Program is used by tens of thousands to gain the fundamental English literacy skills they need.
Check out the Curriculum. 
Interested in using the Free Reading Program? It's free(!) – just click a literacy portal on the map on the home page and select its "Free Reading Program" link to register.
NEW: The Free Reading Program PRO
for teachers / leaders / parents / administrators
The new Free Reading Program PRO was developed based on feedback from parents and teachers who love our program content but want a way to better manage its delivery and oversight. It incorporates a Learning Management System (LMS) that offers:
The ability to create multiple student accounts all at once through a bulk upload of a formatted txt or csv file.

The ability to create "groups" of students, for example, associated with different abilities, grade levels, or interest levels.

The ability to assign activities and learning units to students individually or in a group(s). 

Performance tracking and data analysis for comprehensive student assessment.

A group login option that removes the need for students to use their own email address.

The ability to add external "facilitators" associated with student accounts. Now a parent or grandparent (or other "facilitator") can log in and see how their child is doing.
We also provide online instruction, support and documentation for the teacher / leader. For schools and organizations with several classes involved, we also arrange an online group training session.